OUR BOOK OF THE MONTH IS: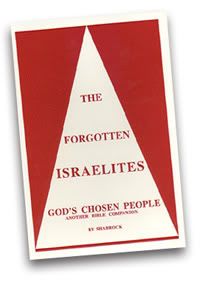 THE FORGOTTEN ISRAELITES
BY SHADROCK

It is an excellent historical and spiritual reference and a must for the book shelf of anyone seeking Truth. Please consider ordering yours fromt the above website. Jush click on the title of the book. I will read excerpts from this book daily. Shalom and Ahava.
MOST RECENT READING IS BELOW


The Forgotten Israelites